Well, since I figured out how to finally make the game work with lots of cars while using the handy 'heap patcher' thanks by a suggestion made by carfan (although I'm currently downloading and adding almost all cars and other stuff from here before starting the game again after I re-installed it and hope that it would work, but if it doesn't then I'll let you all know in a separate post), I thought that it would be nice if I would share to all of you here my personal list of games that I want to convert cars and tracks for MM2 (and other games too really), since I hope to be a modder next year because I will finish high school (and stop there since I had enough of school a little bit already and want to pursue my dreams already honestly lol) and learn both 3D modelling and programming at the same time, so that I can convert cars and tracks from many of my favorite games and perhaps even create ones from scratch too perhaps...
Anyways, here's my list of games that I plan to tackle on converting for MM2, starting with:
GTI Club: World City Race (since its arcade/non-japanese name is pretty rubbish to me honestly)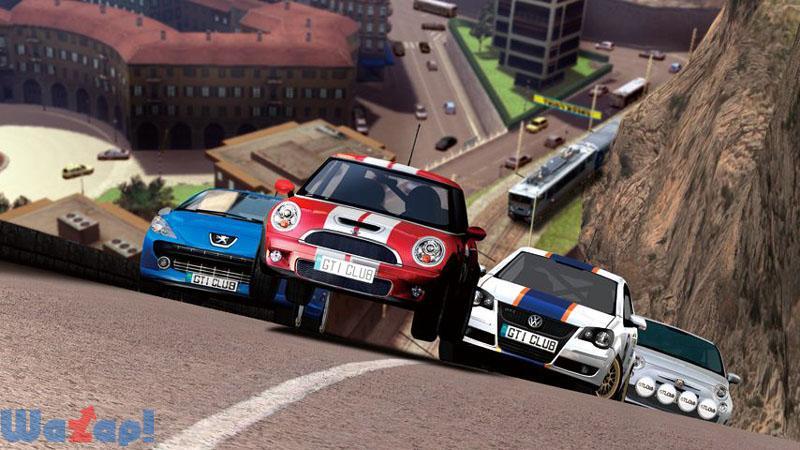 Since I saw two cars here from that game, both converted by matyii, I feel like I want to continue on that by converting all of the other cars from that game, both normal and tuned in a pack like with the A122 Abarth, such as this one:
and tracks like this one originating from the second one called 'Corso Italiano/Driving Party':
(And I want to know how RacingFreak managed to rip and convert the A122 and Micra, did he perhaps use the Dolphin emulator to rip the models inside the game or he found models of them somewhere instead? I'm curious to know)
Wangan Midnight: Maximum Tune 5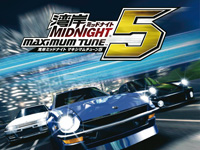 I chose this game (alongside others that I will list here) for these two reasons:
1) it's one of a handful of arcade games thay got dumped and made playable for PC
2) after I saw cars ripped and converted from both Drift Spirits and Shutokou Battle Extreme, cars from this game (and two other I'll list here), need to be converted for MM2 for obvious reasons, alongside ALL of their dress-up options too (which will all be featured in the tuned version of a car) and maybe even tracks too perhaps like the wangans of course.
Initial D Arcade Stage 7 AAX
The second arcade game that I would like to consider converting from is pretty much similar to WM: MT5, but this one focuses on mountains instead (like Drift Spirits), has licensed after market companies and exclusive tuned cars from those companies such as this baby right here:
Basically I consider to do the same type of inclusion of cars just like with MT5 (having a normal and tuned car with all of its bodykits separately)
Road Fighters 3D
The third arcade game is another one from Konami and is pretty much similar to those previous games here, but it does manage to have a few things that make it stand out tho. (I especially want to include its girl called Momoka Michibata to pose for every car that I will convert from that game for their showrooms if it's possible perhaps, God what a sexy girl she is lol)
Battle Gear 4 Tuned
By now you all pretty much know how is this game like pretty much, so I'm not gonna say anything about it then. lol (Although one thing that I can say is that it seems to have dashboards for all of the cars like in MM2, which is great since I can easly add them inside the cars I will convert from this game thankfully)
R-Tuned Ultimate Street Racing
Same genre of racing game, but with the only difference that all cars are already tuned somehow which is interesting.
Sega Race TV
Racing game with proper different characters and featuring only convertibles and spiders interestingly (which can all be tuned also!), its tracks are nice too.
Drift Spirits and Shutokou Battle Extreme
Of course I want to continue on what matyii started with both of these games.
Kaido Racer 2/Tokyo Xtreme Racer Drift 2
God, this obscure-ass game (alongside a few others) was part of my childhood right there, loved it so much even tho I was a complete noob at it sadly haha. All of its cars are amazing, especially the Special ones like the MCR GT-R R34 or Fujitsubo Lancer for example. I really want to convert them all so badly, even in their tuned form also.
Auto Modellista
Another amazing PS2 game from my childhood and my personal favorite too, I really adored its manga styled cel-shaded graphics and customization options for all of its cars, even its tracks were awesome too.
Enthusia Professional Racing
This game it's very similar to Gran Turismo, but it does manage to have a few exclusive cars that neither Gran Turismo nor any other racing game ever featured before at its time, so I only want to convert those cars that were exclusive to this game.
WRC Rally Evolved
This rally game for PS2 is one of my all-time favorites for its rallycross tracks and extreme versions of the WRC cars which were exclusive to the Playstation games of WRC.
GT Pro Series
This game for Wii is similar to Auto Modelista, but happens to have more cars and few unlockable ones which are already tuned and other ones never seen in any other game.
Racing Battle C-1 Grand Prix
This game for PS2 includes circuit, wangan and kaido races all in one package, plus the cars are awesome too of course, really great obscure game.
Gran Turismo 2
There's one car here converted from that game (Vector W8 Twin Turbo I think) and I like to continue coverting all the other rare and exclusive cars to that game like the Tom's Angel T101, such a cute car to me lol.
OPTION Tuning Car Battle Spec-R
Good old Tarzan Yamada and his fellow friend both made a game all about tuning cars from after market companies which looks similar to Gran Turismo but is a bit more arcade instead.
Touge Max G
This PS1 game is just about drifting all the time like in Ridge Racer and happens to have a wide variety of japanese cars to choose from, even the Kei ones which can be all tuned a little bit.
The Fast and The Furious: Tokyo Drift
This PS2 game is another part of my good old childhood, it had so many great cars with amazing customizations and the wangan was so beautiful to drift all around it.
Asphalt Xtreme
Since there's a majority of cars converted from mobile games such as Asphalt 8, CSR Racing and Classics, why not have the ones from this dirt spin-off of Asphalt too then?
The Fast and The Furious Arcade
This arcade game by Raw Thrills is pretty nice having great cars with customization of course and some great tracks too.
And that's pretty much it for this list of mine, sorry if I made it too long, but these are all of my favorite games honestly and I would maybe plan om considering even the ones which ran on Sega Model 3 like Scud Race for example (but I'm not sure if it's perhaps easier to rip 3D models from its Supermodel emulator unlike MAME, where you have to reverse-engineer the game to rip the models off an arcade game which runs on it).
I would totally learn from both franch88 and matyii to rip cars/tracks and convert them to MM2 and perhaps even work together with them in collaborations with cars that they want to convert from, but I really feel like this game needs more tracks too so I might want to focus on converting tracks a bit more than vars honestly.
Now if you all excuse me, I go back to download and add cars/tracks/other mods to my copy of MM2 and hope that it'll work without any problems...See ya! ^ ^