I am the only one in my school who knows cars better than the average gearhead, petrolhead, nutboltscrewhexdriverhead or whatever you would call an automotive enthusiast.
From Donkervoort to Tata, from Lancia to Packard, I am pretty knowledgeable about automobiles.
Ok...I will prove it. This is of course, easy for some, but for your average 13 year old? Nah, no and definitely not.
I will...Name one or more cars featured in The Fast & The Furious.
Dominic's...
circa 1993 Mazda RX-7 tuner (stored away),
1970 Charger Blown (wrecked),
Chad's....
VW Jetta (Chad was injured/killed) (DjDecibel!!!)
Brian's....
late 90's Mitsubishi Eclipse (blown engine in beginning),
2nd gen Ford SVT Lighting delivery truck (impounded)
1995 Toyota Supra (Brian gave Dominic the Supra after he wrecked the Charger)
(a fun fact: the FnF Supra borrowed the hood from the TRD 3000GT version of the Supra, a high performance version of the Supra)
Here is the SVT Lightning (actually owned by "The Racer's Edge")
Also, here is something I learned...see that picture above? See the car mounted on the side of the building? That is a Kelmark GT. Here is a close up view....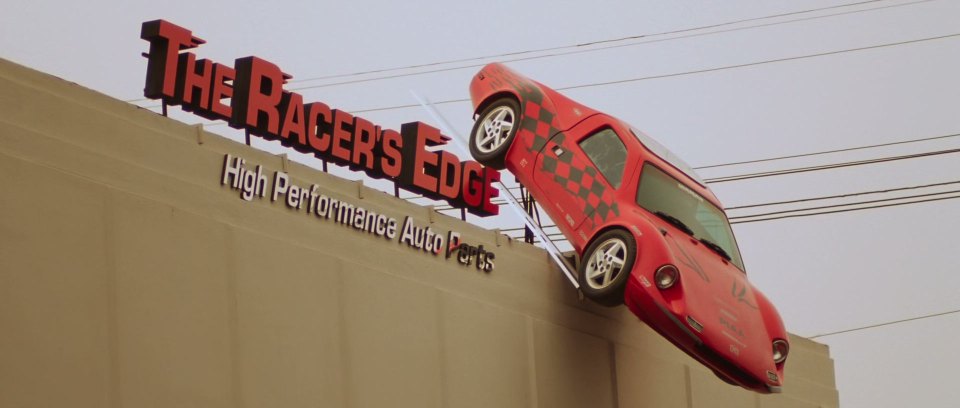 On the website I got these pics from, someone says the wheels are 95-ish Mitsubishi Eclipse wheels. How ironic....