I know, I said i would post a topic about the mirror trick for draw distance in October. But this is way different. And it's too big of a discovery for me to hold off telling about it.
I've found a way to get the same draw distance with every view in the game, not just the mirror! Take a look for yourself: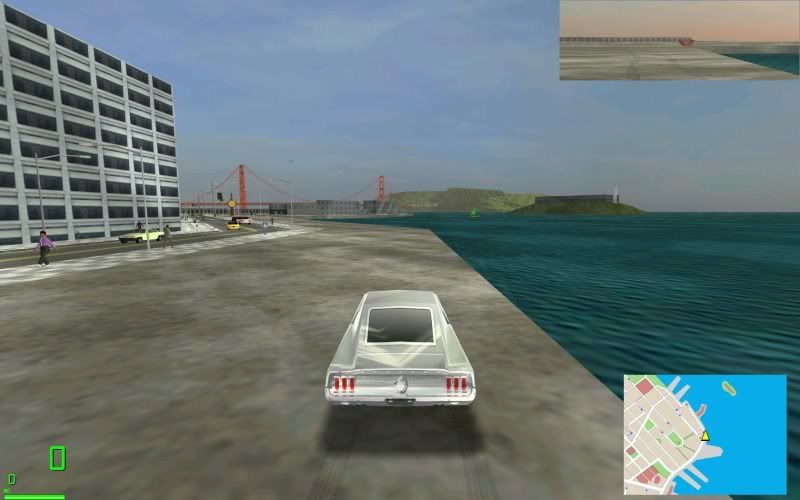 This draw distance is achieved by opening your profile's .cfg file in the "players" folder with a hex editor and editing 2 decimals, and emptying the city's cpvs file, so the whole city renders. These are the decimals you need to edit:
Change those to "pp". Not sure what that turn the draw distance into, but it's big.
As cool as this is, it isn't perfect. MM2 seems to have a limit on how many blocks can be viewed at one time, because some blocks don't appear until another one is out of the view, etc. Also, the frame rate dips down to 20 sometimes, with an average of 35. Both of these issues could be fixed though, with a cpvs file that rendered the proper blocks. However, I don't know of any program that can do something like that.
Despite these flaws, I still wanted to let people know about this new trick. Maybe we can all work together and polish this up some day, because at the moment, it's pretty rough cut.
In the very least, this could be used for screen shots.
PS: This also works in MM1, with the exact same edits the the exact same file for that game. As of now, I don't know how to render everything at once in that game, so I can't comment on how well it would work. However, considering how well MM1 runs, (I can get 16xQ AA, 16x AF, and even 8x TAA with a minimum of 55 fps, and with the same settings, MM2 goes down to 30) I can say pretty confidently that this would work very well with a .ptl file (MM1 version of cpvs) that renders the whole city at once. This is what it looks like as of now: